Disclaimer:  The information presented in this video is for informational and educational use only and is not intended to be used for installation purposes.
Septic System Restoration with SludgeHammer Technology
SludgeHammer Installation
SludgeHammer Indiana Commercial High Strength Waste Septic System Design
Another SludgeHammer Installation by Salina Septic Service located in Kansas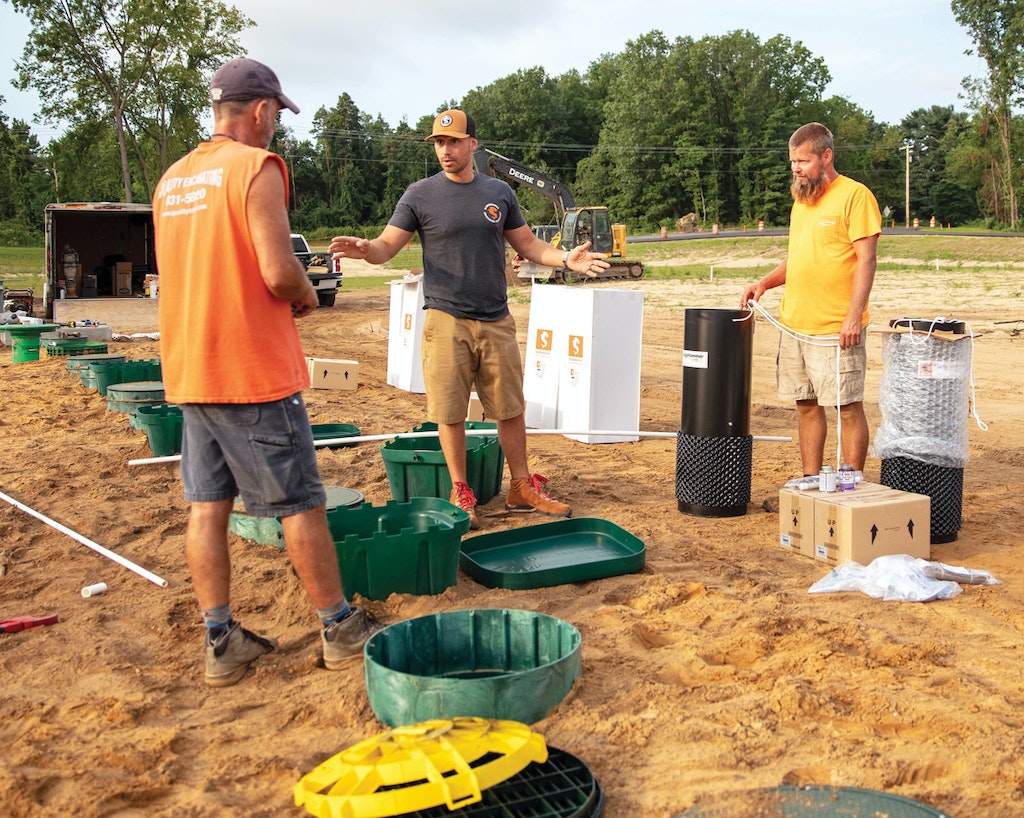 Engineering a Wastewater Solution to Serve 250 Workers
A new Indiana RV factory with serious flow requirements called for Aerobic Bacterial Generators, large tanks and a significant drainfield area
An RV manufacturer needed an approved onsite design before constructing a new factory in Middlebury, Indiana. The architect and engineering firm hired Stuart Meade, owner of Meade Septic Design in nearby Goshen, for the project.
Based on 250 employees, the state Department of Health estimated a design flow of 5,500 gpd. Meade's challenge was to design a system that maximized the undisturbed 22-acre lot for storing chassis, finished RVs and supplies.