SludgeHammer Flushable Tablets
This powerful blend of facultative bacteria contains billions of spores from several of nature's most powerful waste-digesting species. Flush the robust workforce into your plumbing and septic tank to improve the biological function necessary to protect your septic field.
The primary use of SludgeHammer® Blend Flushable Sewage Additives is for biological enhancement of aerated/aerobic systems, but it can also be used on conventional septic systems.
Septic System Maintenance: Flush one tablet down your toilet once a month to maintain the health of your septic tank and leachfield between pumping events.
Use once a week if anyone in the household is using antibiotics or chemotherapy.
KEEP OUT OF THE REACH OF CHILDREN AND PETS !!!
SAFE FOR THE ENVIRONMENT
The SludgeHammer® Blend Flushable Sewage Additive comes in a (24) tablet package quantity.
Please contact your local certified SludgeHammer distributor, dealer, installer, or maintenance provider for pricing.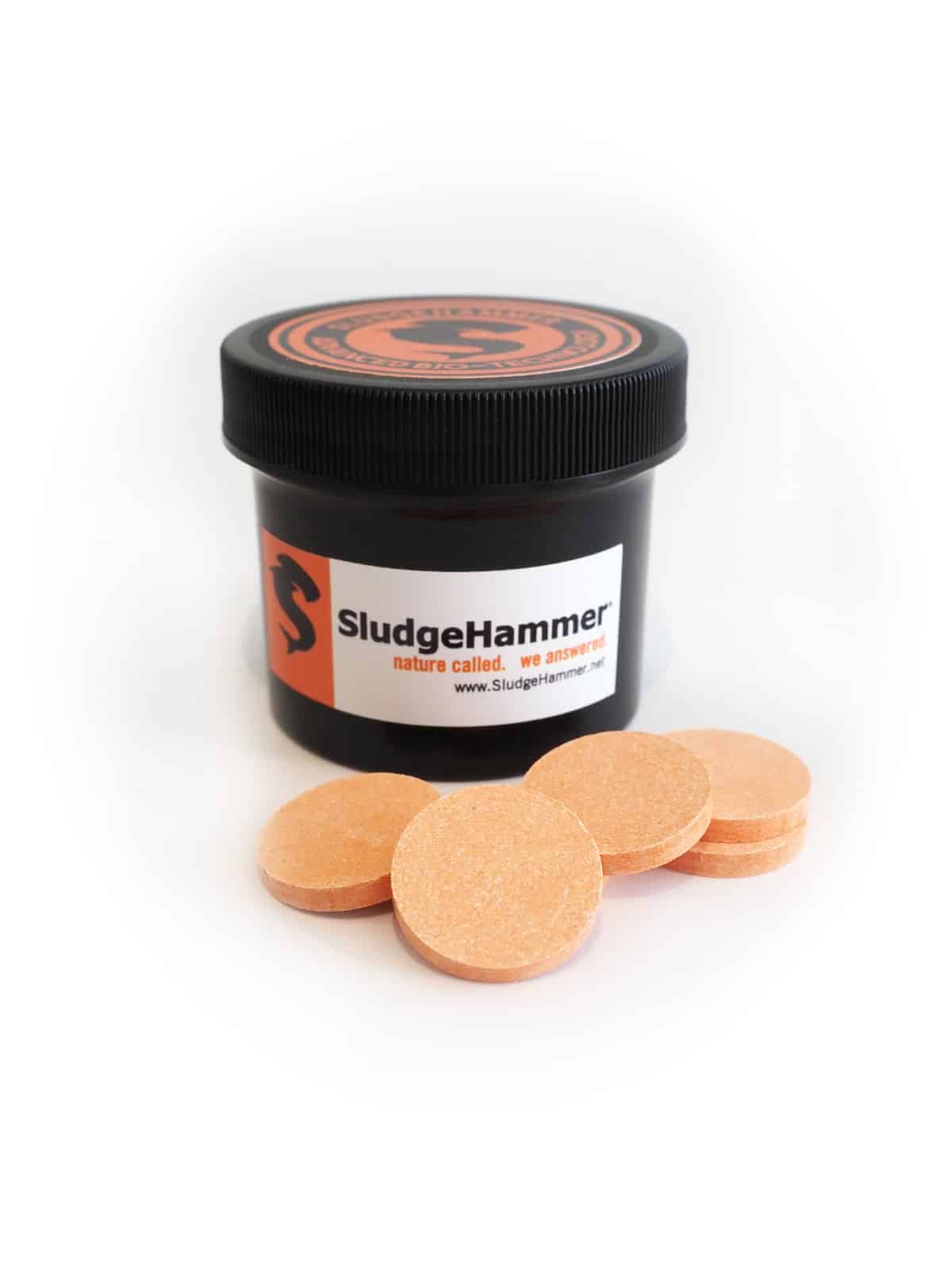 Have a question? Need help finding a local distributer or dealer?
Call Us! (231) 348-5866