The SludgeHammer S-600 is a residential model that can also be used for very large residences. The S-600 is used where advanced treatment is necessary as it can treat up to 600 gallons of wastewater per day.
USAGE
The SludgeHammer S-600 system meets all NSF/ANSI Class 1 standards when tested by NSF International. The model is installed in the inlet chamber of a 2,000 gallon double compartment standard septic tank. The SludgeHammer S-600 treats wastewater similarly to the S-400 where the SludgeHammer Blend™ of bacteria and enzymes supplies aerated liquid to break down organic matter. The column of the SludgeHammer unit is also filled with air to displace liquid and circulate all liquid entering and leaving the column.
This model series is certified through NSF 40, Class 1 as Advanced Treatment Units.  The SludgeHammer S-600 model treats domestic wastewater loads up to 600 gallons per day. They provide the most economical and effective treatment on the market.
The SludgeHammer S-600 is part of our residential wastewater treatment product line.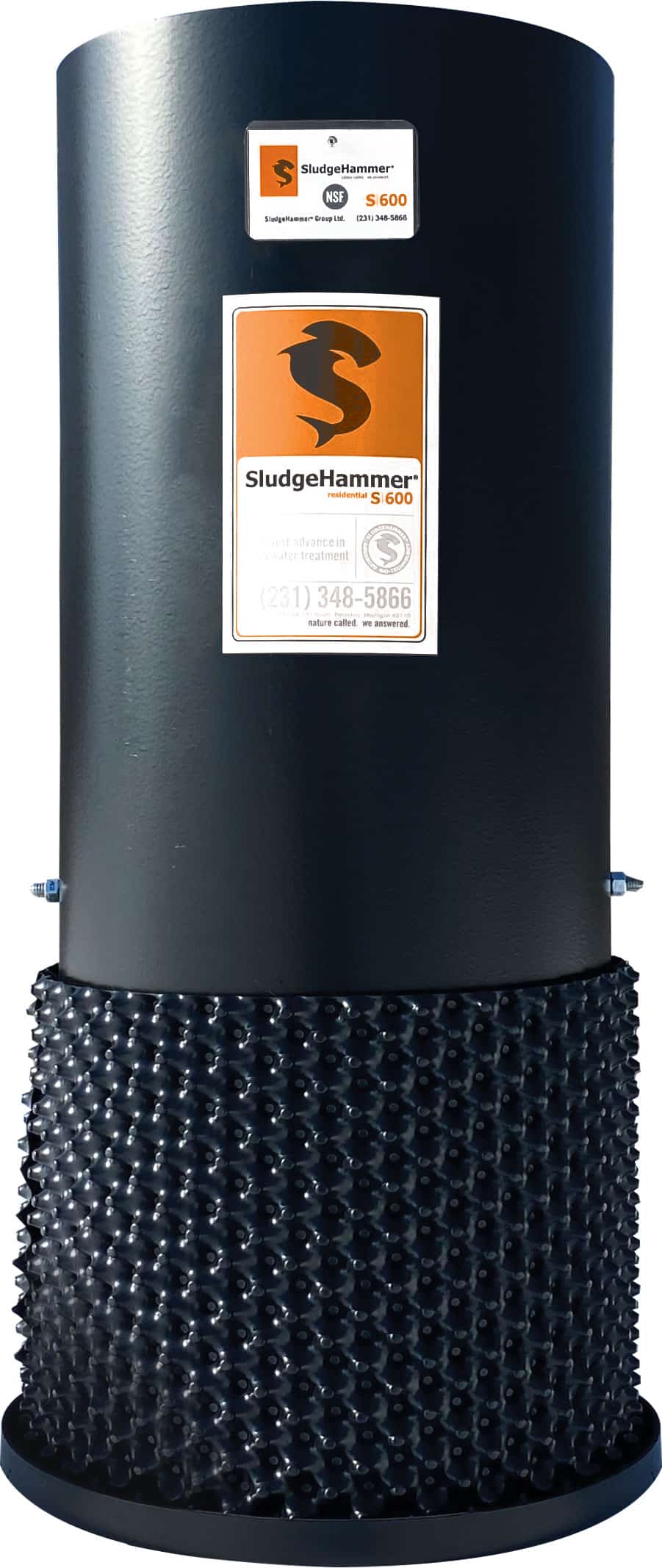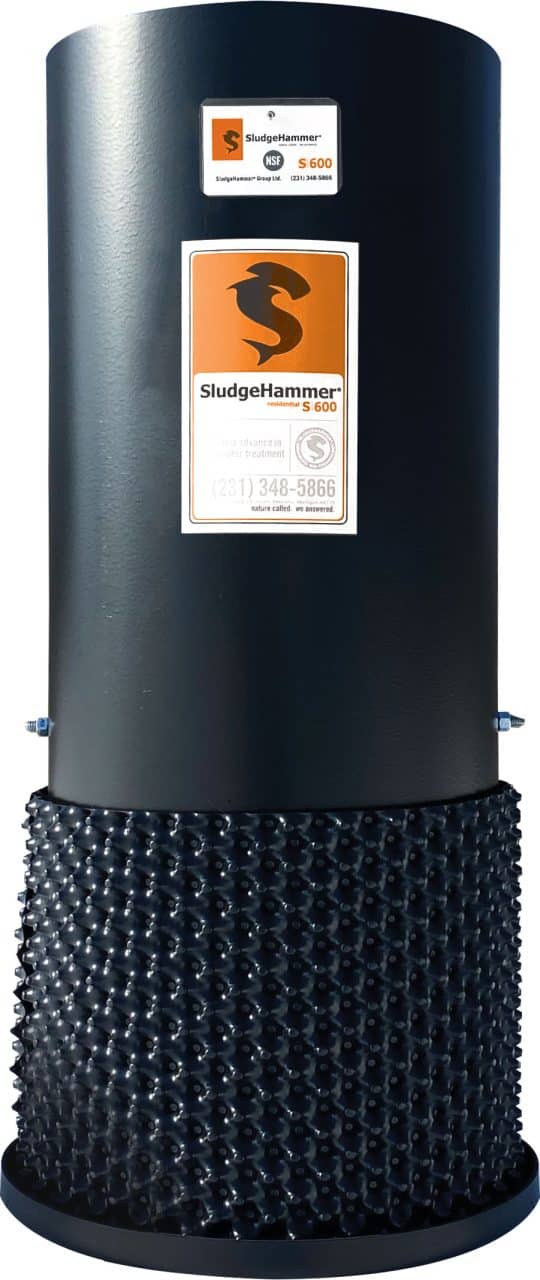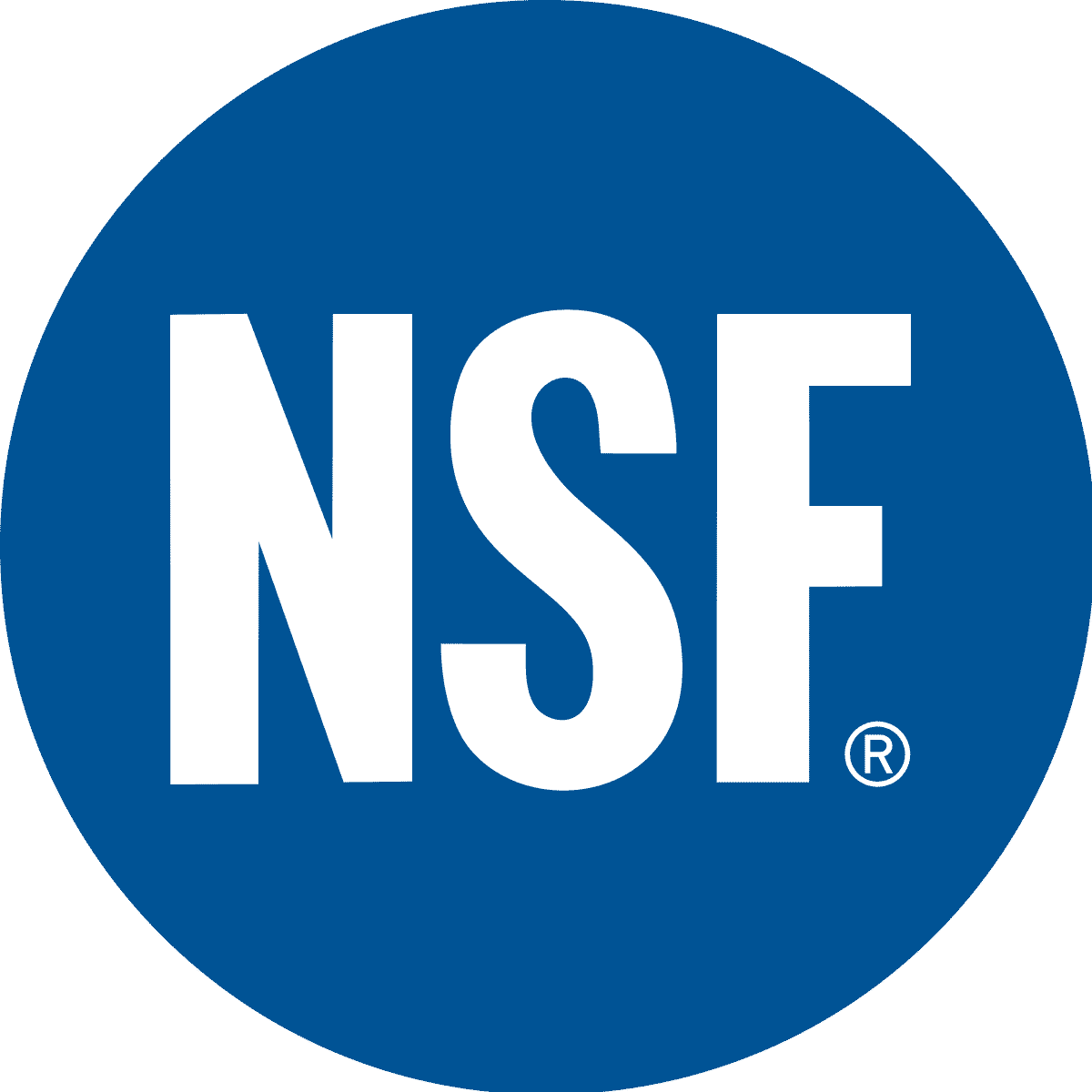 I experienced excellent service from SludgeHammer! They got the job done with no problems. Also, I appreciate their efforts towards bettering the environment! 5 Stars!